BIENVENIDOS AL SISTEMA DE TIEMPOS ON-LINE
WELCOME TO TIMING SYSTEM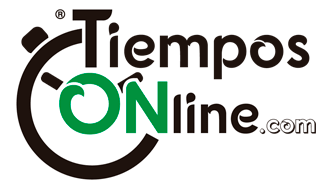 ® TiemposOnLine es marca registrada.
CONSULTA LA INFORMACIÓN QUE DESEE DESDE EL MENÚ SUPERIOR (disponible días previos a la competición)
QUERY INFORMATION YOU WANT FROM THE TOP MENU (available days before the event)

¿NECESITAS AYUDA? - DO YOU NEED HELP?
El sistema se basa en el uso de las últimas tecnologías disponibles para la web. Podrás ver EN TIEMPO REAL los corredores que hay disputando el tramo, los tiempos parciales en el tramo que van marcando, la hora de salida de cada uno de ellos y, por supuesto, todas las clasficaciones y sus variantes de forma única y exclusiva.
The system is based on the use of the latest technologies available for the web. Can you see IN REAL TIME runners there disputing the stretch, split time on the stretch that mark, the departure time of each of them and, of course, all clasficaciones and its variants only and exclusively.
SI QUIERES VER COMO FUNCIONA, CONSULTA LA AYUDA Y PRUEBA ESTA MAQUETA FICTICIA.
IF YOU WANT TO SEE HOW IT WORKS, CLICK HERE TO HELP AND SUPPORT THIS MODEL TEST.